About New Year's Eve in Jerusalem
2023 is almost here and although there's no Times Square in Israel, but Jerusalem is famous for its ability to party like nowhere else. Parties, restaurants, live shows – the city loves a good NYE activity. So if you're looking for a place to have a drink at midnight, here are the best place to bid farewell to 2022, so let's get this party started!
New Year's Eve 2022-2023
Celebrating New Year's Eve with Beer Bazaar and the Balfours in the Center of Jerusalem
Photo: Courtesy of Beer Bazaar 
The Beer Bazaar invites you to join a festive event with a great atmosphere and all of our great craft beers!
DJ SHPIZ will PROVIDE THE festive mood with the best hits
DJ AVI BASS will continue to pump it up at an unforgettable after-party that will start off your new year in a perfect way
Treats and snacks will be served throughout the evening to keep you energized
Admission for 23+-year-olds by presenting a student card
When? 31.12 at 22:00 
Where? Haneviim City Center 59- Beit Navon Bey
Latin New Year's Eve party at the Station Complex
Photo: First Station Complex PR
 The First Station Compound and DanceDemy (an innovative dance app) invite you to a party filled with a Latin vibe!
Kick off 2023 with a salsa atmosphere with special offers in restaurants and bars and a fantastic mood!
Start the new year with dancing! Classes and dances in numerous styles will take place: salsa, bachata, reggaeton, and more.
Come as you are - you don't need any previous experience or even a dancing partner.
The celebration will take place in two complexes – the terminal and the central plaza.
Music is provided by DJ Ariel Eliasi for mainstream music and DJ Omri Sagron for Bachata.
Full details on the event page on the station's website >> 
When? December 31st, 2022, from 8:30 PM. 
Where? David Remez str. 4, Jerusalem
The Festive New Year's Dinner at Khan Ein Karem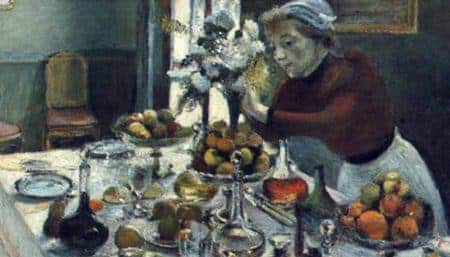 Photo: Khan Ein Karem
 You are invited to welcome 2023 with an intimate 13-course tasting meal at the Khan Ein Karem Boutique Hotel catered by Chef Hemdat Goldberg and sommelier Amir Lebkovitch, who will pour the champagne and wine to complement the wonderful tastes and imbue a mood of a very special evening. The menu was created especially for New Year's Eve and has been inspired by place and time: Ein Kerem on this special time of the year - a cultural crossroads, between here and there. You may attend with a company, or by yourself. 
When? Saturday, December 31st 
Where? 26 Madregot HaKfar (HaKfar Stairs), Ein Karem Details and reservations >>
Where to Stay in Jerusalem?
Visiting Jerusalem for New Year's Eve? Check out the city's accommodation and lodging options here:
Where to Eat in Jerusalem?
Looking for a restaurant in the city?